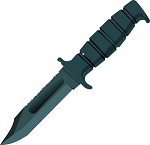 by Jonathan Wallace

Trump has placed himself in the defiantly truthful category of those who think political murder is acceptable.

Image subject to Creative Commons license

Rags and Bones
by Jonathan Wallace
The flight 93 election; Qatar; aiding suicide; the London fire.

Blast from the Past: Speech and Money
A 1999 essay about campaign finance.

Search The Ethical Spectacle
About Jonathan Wallace and The Ethical Spectacle
My Back Pages--a sort of topic index.
"Noticing that no-one held the values I defended, I decided to make a spectacle of myself." --Richard Foreman
Copyright Jonathan Wallace 2017.
Published monthly since January, 1995.
Email: jw@bway.net.
Flames will be published with attribution.
All other correspondence may be published unless specifically otherwise requested.