(TM)
Vol. III, No. 4 April 1997

Join one of the Spectacle low volume mailing lists. For info click here.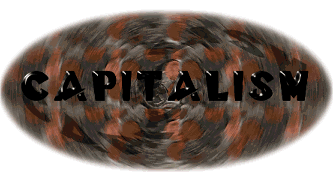 I am a capitalist. Capitalism hops the tracks, however, when it tries to deal with the tragedy of the commons. I believe that capitalism can be democratic and compassionate. I think Hayek was generally right when he said that free markets are better than planning. (Here are my sources.)

The usual suspects
Patricia Nell Warren's News You Didn't See on TV: Chickenheart
Auren Hoffman on Smart Cards
Bob Wilson on The Doctor Glut
Danny Yee Reviews J.M. Coetzee's Giving Offense
The Logic of God, by Monty

Free Speech Advocates File "Metaphor" Brief in CDA Case
Why Libraries Shouldn't Buy Censorware

by Jonathan Wallace and Mark Mangan
"Required reading for anyone interested in free speech in modern society."
New York Times Book Review

Alerts
Mumia Abu-Jamal, On Death Row After an Unfair Trial

Permanent exhibits
A Tribute to Dr. Martin Luther King by the Kids of the Pencom Web Club

Letters to the Ethical Spectacle

Other Ethical, Political and Legal Web Sites

About Jonathan Wallace and The Ethical Spectacle
Write for the Spectacle! Articles on any ethical, political or legal topic will be considered, whether or not I agree with the opinions expressed.
Coming next month: Freedom of Speech. June: War. July: Lawyers. August: Libertarianism. September: Revolution.
---
"Noticing that no-one held the values I defended, I decided to make a spectacle of myself."--Richard Foreman
---
Copyright Jonathan Wallace 1997 except as otherwise indicated

Artist: Laurie Caro; all art copyright Laurie Caro 1997 except as otherwise indicated

Email: jw@bway.net