Brooklyn of Dreams is a hyperfiction of four stories set in Brooklyn, each of which is linked to the other three. The stories portray four people who know each other, on four days a decade apart.
A Note About Brooklyn of Dreams
I hear the Shadowy Horses, their long manes a-shake,
Their hoofs heavy with tumult, their eyes glimmering white...

W.B. Yeats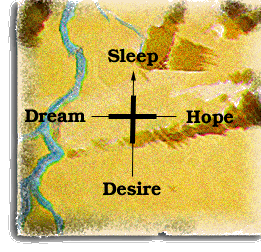 W.B. Yeats' He Bids His Beloved Be At Peace
Dedicated to Dr. Stanley Wallace
"Pardon old fathers, if you still remain
Somewhere in ear-shot for the story's end...
...I have nothing but a book,
Nothing but that to prove your blood and mine."
Copyright Jonathan Wallace 1998