(TM)
Vol. III, No. 1 January 1997

The sun is but a morning star. There is more day to dawn.--Henry David Thoreau
Happy New Year from The Ethical Spectacle.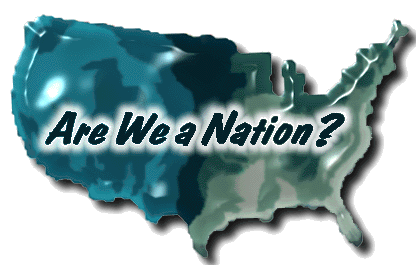 Are We a Nation? , by Jonathan Wallace
No, And Its a Good Thing, Too, by Bob Wilson
Yes, We Are Still a Nation by Steve Ussery
Is There Such a Thing as "An American"? by Seth Finkelstein
Are We a Nation? We Are Devo by Jon Lebkowsky

Politics as usual
Patricia Nell Warren's News You Didn't See on TV:
Marriage: The Ultimate Perk
Media Beat: Norman Solomon on The Media's Contra/Drug Snow Job

Jonathan Wallace is a Plaintiff in the ACLU's Georgia Anonymity Case
by Jonathan Wallace and Mark Mangan
"Required reading for anyone interested in free speech in modern society."
New York Times Book Review

Alerts
Mumia Abu-Jamal, On Death Row After an Unfair Trial

Permanent exhibits

Letters to the Ethical Spectacle
Other Ethical, Political and Legal Web Sites

About Jonathan Wallace and The Ethical Spectacle
Write for the Spectacle! Articles on any ethical, political or legal topic will be considered, whether or not I agree with the opinions expressed.
Coming next month: Compassion. March: Moral Uses of the Web. April: Capitalism. May: Freedom of Speech. June: War. July: Lawyers.
---
"Noticing that no-one held the values I defended,I decided to make a spectacle of myself."--Richard Foreman
---
Copyright Jonathan Wallace 1996 except as otherwise indicated

Artist: Laurie Caro; all art copyright Laurie Caro 1996 except as otherwise indicated

Email: jw@bway.net