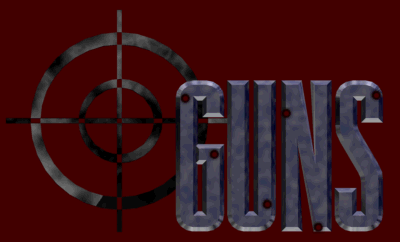 Middle Ground
Is There a Right To Revolution?
On the Profound Difficulty of Knowing Whom to Shoot
The NRA, Taggants and Revolution
What the Courts Really Say About the Second Amendment
Other Voices
Bob Wilson Says There is No Middle Ground
Bruce Clark Rebuts Everything I Have Ever Written About Guns

Counterpoint
Kent State: An NCO's Perspective by Colin Campbell

Columns
News You Didn't See on TV:
Immunity to HIV: "Great White Hope" For Whites? by Patricia Nell Warren
Jon Lebkowsky's Cyberdawg Barking:
Notes For a Cyberdawg Manifesto

Net Freedoms
by Jonathan Wallace and Mark Mangan
"Required reading for anyone interested in free speech in modern society."
New York Times Book Review

Alerts
Mumia Abu-Jamal, On Death Row After an Unfair Trial

Permanent exhibits

Letters to the Ethical Spectacle
Other Ethical, Political and Legal Web Sites

About Jonathan Wallace and The Ethical Spectacle
Write for the Spectacle! Articles on any ethical, political or legal topic will be considered, whether or not I agree with the opinions expressed.
Coming next month: The Election. November: Violence. December: Technology for Good or Evil. January: Are We a Nation? February: Compassion. March: Moral Uses of the Web.
---
"Noticing that no-one held the values I defended,I decided to make a spectacle of myself."--Richard Foreman