Vol. III, No. 10 October 1997


Censorware alert
The X-Stop Files:
Self-proclaimed library-friendly product blocks Quakers, gay and free speech sites.
Seth Finkelstein comments.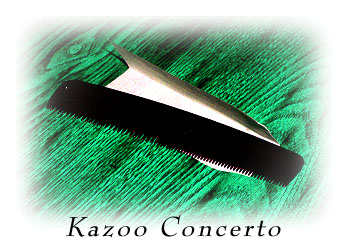 An exploded short novel by Jonathan Wallace
In the lives of emperors there is a moment which follows pride in the boundless extension of the territories we have conquered, and the melancholy and relief of knowing we shall soon give up any thought of knowing and understanding them. --Italo Calvino, Invisible Cities
Jonathan Wallace, by Samantha Lazare
For Janet Gann



The Irrepressible Internet
Richard Thieme's Islands in the Clickstream: Sex, Religion and Cyberspace
Three Myths About Government, Markets and the Net, by Anders Schneiderman, PHd. (from Nathan Newman's Enode)
Ratings Systems for the Web, by Jonathan Wallace

The Supreme Court holds the CDA unconsitutional; an analysis of the decision.
Why Libraries Shouldn't Buy Censorware; The Censorware Page


SEX, LAWS and CYBERSPACE by Jonathan Wallace and Mark Mangan

"Required reading for anyone interested in free speech in modern society."
New York Times Book Review


Mumia Abu-Jamal, On Death Row After an Unfair Trial


Permanent Exhibits:
A Tribute to Dr. Martin Luther King
by the Kids of the Pencom Web Club

Write for the Spectacle! Articles on any ethical, political or legal topic will be considered, whether or not I agree with the opinions expressed.
Coming next month: Human Work. December: The Death Penalty. January: Equality. February: Fame. March: Fortune.
---
"Noticing that no-one held the values I defended, I decided to make a spectacle of myself."--Richard Foreman
---
Copyright Jonathan Wallace 1997 except as otherwise indicated

Artist: Laurie Caro; all art copyright Laurie Caro 1997 except as otherwise indicated

Email: jw@bway.net