Vol. IV, No. 10 October 1998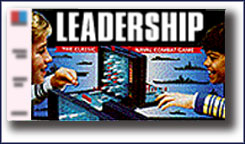 Leadership, by Jonathan Wallace


Dark Starr
Starr Chamber by Janette Rainwater
The Truth About Clinton, by Bob Wilson
Who Cares?, by Richard Thieme
Bill Clinton's World Record, by Daryl Lease
The Indecent Starr Report, by Jonathan Wallace


Hyperfiction
Someone to Lean On, by Jonathan Wallace
Two lives which intersect in an auto accident; a story in the shape of an X


The Usual Suspects
A January 3, 2000 Manifesto, by Bruce Sterling
A State of Nature: a Review of Krakauer's Into Thin Air, by Jonathan Wallace
Letters to The Ethical Spectacle

Jonathan Wallace's Hyperfiction

Protecting Judges Against Liza Minelli: The Websense Censorware at Work; Blacklisted by CyberPatrol: From Ada to Yoyo; CyberPatrol and Deja News; Why Libraries Shouldn't Buy Censorware; The Censorware Page

SEX, LAWS and CYBERSPACE by Jonathan Wallace and Mark Mangan

"Required reading for anyone interested in free speech in modern society."
New York Times Book Review


Mumia Abu-Jamal, On Death Row After an Unfair Trial


Permanent Exhibits:
An Auschwitz Alphabet; A Tribute to Dr. Martin Luther King; The Free Speech Museum; Snipe's Portfolio

Write for the Spectacle! Articles on any ethical, political or legal topic will be considered, whether or not I agree with the opinions expressed.
Future issues under consideration: truth and morality; art; mortality.
---
"Noticing that no-one held the values I defended, I decided to make a spectacle of myself."--Richard Foreman
---
Copyright Jonathan Wallace 1998 except as otherwise indicated

Artist: Laurie Caro; all art copyright Laurie Caro 1998 except as otherwise indicated

Email: jw@bway.net