Vol. III, No. 11 November 1997


A badge of honor

[T]he filtering vendors I talk to think that you are playing games with them, putting lurid articles like this full of foul language and reference to sex and drugs, then claiming that "your site is blocked when it is about the free discussion of ideas".

David Burt David_Burt@filteringfacts.org

My Response: The Mind of a Censor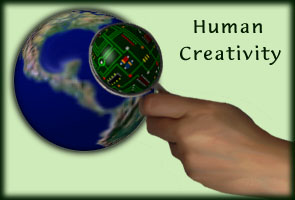 by Jonathan Wallace

The Usual Suspects
Scott Bonds Copyrights His DNA
Kimball Jensen on Generation X, Families and Faith
Racial Conflict and Diversity, by Michael B. Sullivan
Richard Thieme's Islands in the Clickstream:
The Power of Projection, the Power of Digital Presence
Bob Wilson Claims Women Can't Jump: Why the WNBA isn't fun
Danny Yee Reviews Microcosmos, by Margulis and Sagan
Letters To The Ethical Spectacle

The Death of a Princess
Mother Teresa and Princess Di, by Auren Hoffman
Jon Lebkowsky's Cyberdawg Barking:
Chasing Shadows
The Semiotic Princess by Jonathan Wallace

The Irrepressible Internet
Phil Agre on The Internet and Education
The Java Lobby Calls For A Stand Against Microsoft
Martin Siegel's NetToon: Why The Web Deserves Your Love
Parental Supervision and the Net by Wes Morgan
Spooks on the Net by Keith Parkins
The Crypto Boondoggle by Jonathan Wallace

CyberPatrol: The Friendly Censor; The X-Stop Files; The Supreme Court holds the CDA unconsitutional; Why Libraries Shouldn't Buy Censorware; The Censorware Page



SEX, LAWS and CYBERSPACE by Jonathan Wallace and Mark Mangan

"Required reading for anyone interested in free speech in modern society."
New York Times Book Review


Mumia Abu-Jamal, On Death Row After an Unfair Trial


Permanent Exhibits:
An Auschwitz Alphabet; Kazoo Concerto (hyperfiction); A Tribute to Dr. Martin Luther King; The Free Speech Museum; Snipe's Portfolio

Write for the Spectacle! Articles on any ethical, political or legal topic will be considered, whether or not I agree with the opinions expressed.
Coming next month: The Death Penalty. January: Equality. February: Fame. March: Fortune.
---
"Noticing that no-one held the values I defended, I decided to make a spectacle of myself."--Richard Foreman
---
Copyright Jonathan Wallace 1997 except as otherwise indicated

Artist: Laurie Caro; all art copyright Laurie Caro 1997 except as otherwise indicated

Email: jw@bway.net