Vol. III, No. 12 December 1997

The Censorware Project
Blacklisted by CyberPatrol: From Ada to Yoyo
A research report on 100 wrongfully blacklisted sites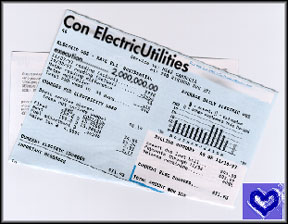 Why there is a blue heart on this image
Humility, Compassion and Death, by Jonathan Wallace
A Proposal To Change The Death Penalty, by Bruce Clark
Some Ruminations on the Death Penalty, by Seth Finkelstein

The Usual Suspects
Yesteryear and Tomorrow, by Auren Hoffman
An Auschwitz Bulletin, by Stefan Swiszczowski
Diversity and Racial Conflict: A Reply to Michael Sullivan by George Greene
The Failure of Government Supported Television, by Shawn Ambwani
Bob Wilson on Misguided Liberal Programs
Letters to The Ethical Spectacle
---
Art
Martin Siegel's NetToon
Snipe's Portfolio
---

The Irrepressible Internet
Jon Lebkowsky's Cyberdawg Barking: A Letter to Big Brother
Will Hate Speech Become the Fifth Horseman of the Apocalypse? by Paul Kneisel
Richard Thieme's Islands in the Clickstream: A Silent Retreat
---
Censorware update
CyberPatrol: The Friendly Censor by Jonathan Wallace
A Defeat in Loudoun County--news release from Mainstream Loudoun
A Librarian Comments on Blocking Software by Fred Stielow
Library Computer Disfigures Child, by Jamie McCarthy
---

The Mind of a Censor; The X-Stop Files; The Supreme Court holds the CDA unconsitutional; Why Libraries Shouldn't Buy Censorware; The Censorware Page



SEX, LAWS and CYBERSPACE by Jonathan Wallace and Mark Mangan

"Required reading for anyone interested in free speech in modern society."
New York Times Book Review


Mumia Abu-Jamal, On Death Row After an Unfair Trial


Permanent Exhibits:
An Auschwitz Alphabet; Kazoo Concerto (hyperfiction); A Tribute to Dr. Martin Luther King; The Free Speech Museum; Snipe's Portfolio

Write for the Spectacle! Articles on any ethical, political or legal topic will be considered, whether or not I agree with the opinions expressed.
Coming next month: Equality. February: Fame. March: Fortune. April: Freedom of Speech.
---
"Noticing that no-one held the values I defended, I decided to make a spectacle of myself."--Richard Foreman
---
Copyright Jonathan Wallace 1997 except as otherwise indicated

Artist: Laurie Caro; all art copyright Laurie Caro 1997 except as otherwise indicated

Email: jw@bway.net