Vol. IV, No. 1 January 1998

No More "Murder Around the Edges"--Ban Landmines Now


The Censorware Project
Jonathan Wallace is "a washed-up ambulance chaser turned porn pusher," said David Burt of Filtering Facts.
Here's what got Burt worked up: Blacklisted by CyberPatrol: From Ada to Yoyo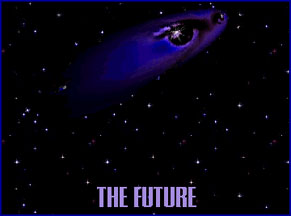 The Future, by Jonathan Wallace

The Usual Suspects
Brave Nerf World , by Auren Hoffman
Bob Wilson on the Conservative Military
Daryl Lease on Modern Bookburning
How New York City Persecutes Street Artists, by Robert Lederman
Martin Siegel's NetToon: On Crime
Snipe's Portfolio
Maidenhood, Motherhood, and Modernity, by Sy Schechtman
Letters to The Ethical Spectacle

The Irrepressible Internet
PICS and Censorship by Mark Newton
There Goes the Neighborhood: CyberPatrol Blocks West Hollywood, by Jonathan Wallace
The White House Censorware Summit, by Solveig Singleton
What Vietnam and Loudoun County Have in Common, by Michael Huff
Richard Thieme's Islands in the Clickstream: Memory Storage

Why Libraries Shouldn't Buy Censorware; The Censorware Page



SEX, LAWS and CYBERSPACE by Jonathan Wallace and Mark Mangan

"Required reading for anyone interested in free speech in modern society."
New York Times Book Review


Mumia Abu-Jamal, On Death Row After an Unfair Trial


Permanent Exhibits:
An Auschwitz Alphabet; Kazoo Concerto (hyperfiction); A Tribute to Dr. Martin Luther King; The Free Speech Museum; Snipe's Portfolio

Write for the Spectacle! Articles on any ethical, political or legal topic will be considered, whether or not I agree with the opinions expressed.
Future issues under construction: Fame; Fortune; Freedom of Speech.
---
"Noticing that no-one held the values I defended, I decided to make a spectacle of myself."--Richard Foreman
---
Copyright Jonathan Wallace 1998 except as otherwise indicated

Artist: Laurie Caro; all art copyright Laurie Caro 1998 except as otherwise indicated

Email: jw@bway.net