Vol. IV, No. 4 April 1998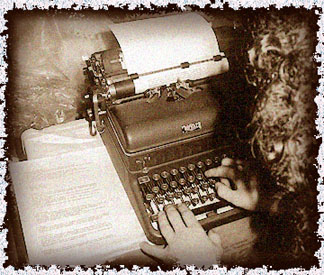 Words Words Words
by Jonathan Wallace
Why I May Not Write Another Book
Fractured Fairy Tales: Hypertext as an architecture for fiction
Language is a Spandrel of the Mind
Richard Thieme's Islands in the Clickstream: Not a Book

Censorware is Coming
The following essays by members of The Censorware Project were submitted to the United States Senate as testimony against the McCain bill requiring installation of censorware in government-funded schools and libraries.
Comstock in the '90, or the Index of Prohibited Web Books, by Seth Finkelstein
Why Filters Can't Work, by Michael Sims
What Censorware Means to Me, by Jonathan Wallace

The Usual Suspects
Daryl Lease on Personal Coaches
Lily James Feels Sorry for Bill Gates
Wayne Grytting's American Newspeak
Auren Hoffman Says Increase Immigration for Skilled Workers
Report on Internal Divisions at the NRA
Letters to the Ethical Spectacle

Blacklisted by CyberPatrol: From Ada to Yoyo; CyberPatrol and Deja News; Why Libraries Shouldn't Buy Censorware; The Censorware Page

SEX, LAWS and CYBERSPACE by Jonathan Wallace and Mark Mangan

"Required reading for anyone interested in free speech in modern society."
New York Times Book Review


Mumia Abu-Jamal, On Death Row After an Unfair Trial


Permanent Exhibits:
An Auschwitz Alphabet; Kazoo Concerto and Brooklyn Of Dreams (hyperfiction); A Tribute to Dr. Martin Luther King; The Free Speech Museum; Snipe's Portfolio

Write for the Spectacle! Articles on any ethical, political or legal topic will be considered, whether or not I agree with the opinions expressed.
Future issues under consideration: biology and technology; guns; does altruism exist?; history
---
"Noticing that no-one held the values I defended, I decided to make a spectacle of myself."--Richard Foreman
---
Copyright Jonathan Wallace 1998 except as otherwise indicated

Artist: Laurie Caro; all art copyright Laurie Caro 1998 except as otherwise indicated

Email: jw@bway.net