(TM)
Vol. III, No. 7 July 1997

WE WON! The Supreme Court overturned the CDA. Here is my analysis of the decision.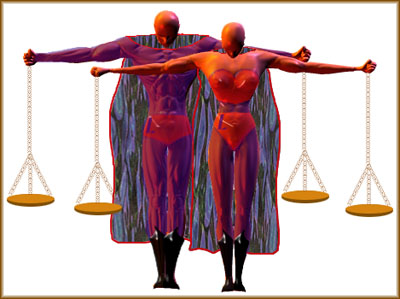 Lawyers
by Jonathan Wallace
Here's why I left the law. I admit that legal work has its intellectual attractions, but the worst thing about lawyers is that they confuse "can" with "should". Accident cases have become a highly inefficient bureaucracy for redistributing wealth.
Other voices:
Gosta Lovgren proposes a Constitutional amendment barring lawyers from public office
Seth Finkelstein on Shakespeare's lawyer joke

Columns. We got columns. Ionic, Doric, Corinthian. Make any hovel look like a castle
Auren Hoffman on Cloning
Bob Wilson on President Clinton, Paula Jones and Time Well Spent
Richard Thieme's Islands in the Clickstream: No More Pencils, No More Books
Sigmund Shen on Tiger Woods
Danny Yee Reviews Sara Baase's A Gift of Fire

Replies
Bob Wilson on Flagburning
John Payson on The Right to Revolution

Art

The Netpics Prosecution and its Implications for ISP's
Here is a mirror of the anonymous Canadian Green Party page, banned by the government of that country..
Why Libraries Shouldn't Buy Censorware

by Jonathan Wallace and Mark Mangan
"Required reading for anyone interested in free speech in modern society."
New York Times Book Review

Alerts
Mumia Abu-Jamal, On Death Row After an Unfair Trial

Permanent exhibits
A Tribute to Dr. Martin Luther King by the Kids of the Pencom Web Club

Letters to the Ethical Spectacle

New feature! Search The Ethical Spectacle with Excite!

Join one of the Spectacle low volume mailing lists. For info click here.

Other Ethical, Political and Legal Web Sites

About Jonathan Wallace and The Ethical Spectacle
Write for the Spectacle! Articles on any ethical, political or legal topic will be considered, whether or not I agree with the opinions expressed.
Coming next month: Libertarianism. September: Revolution. October: Human Work. November: Fiction. December: The Death Penalty.
---
"Noticing that no-one held the values I defended, I decided to make a spectacle of myself."--Richard Foreman
---
Copyright Jonathan Wallace 1997 except as otherwise indicated

Artist: Laurie Caro; all art copyright Laurie Caro 1997 except as otherwise indicated

Email: jw@bway.net